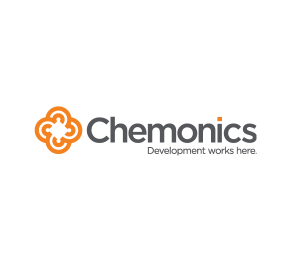 Kosovo New Energy Design
Chemonics seeks Technical Experts for the anticipated USAID New Energy Design project in Kosovo. The project aims to improve Kosovo's energy security by strengthening the capacity and sustainability of local institutions to advance energy market development and regional integration and to facilitate investments in infrastructure. In doing so, the project will enable the energy sector to serve as a vehicle for the country's economic growth and increase opportunities for economic participation among its citizens. The Technical Experts will lead technical activities in the following areas and provide expert guidance to project leadership and the client. We are seeking individuals who have a passion for making a difference in the lives of people around the world.
Chemonics seeks Technical Experts Leads in the following areas:
Energy Governance: Technical Experts will lead efforts to increase transparency of investment decisions and energy pricing through regulatory capacity building,further efforts to integrate Kosovo's energy market with those of its neighbors, and advance Kosovo's market development to meet European Union standards.
Energy Systems: Technical Experts will promote system and sector reliability by advancing energy systems' ability to maintain service during adverse conditions, which will allow preserved operational and financial resources to be reinvested. Technical Experts will coordinate with stakeholders such as system operators to integrate new regulatory frameworks and regional opportunities, such as natural gas integration.
Energy Investment: Technical Experts will attract long-term energy investment both through private sector engagement and improved cooperation between the private and public sectors. Technical Experts will work with government bodies to improve the legal and regulatory framework for public and private investment to be made and implemented quickly.
Responsibilities include:
Drive technical activities and program development to achieve USAID's core objectives in Energy Governance, Energy Systems and Energy Investment
Track implementation progress and ensure timely delivery of all deliverables
Lead a technical team of long-termand short-term experts and provide quality control of products prepared
Liaise with private sector and public sector officials
Provide guidance for achieving core objectives such as the following: Strengthened energy security; regional integration; regulatory assessment and reform; strengthened institutional capacity; and increased investment in infrastructure
Support the monitoring and evaluation of project activities and adapt program implementation to regional regulatory, market or system developments
Serve as the primary technical point of contact for Chief of Party and ensure technical implementation is in compliance with all applicable USAID and host-country regulations
Qualifications:
Advanced degree in Energy/Environmental Policy, Economics/Finance, Engineering, or a related field
Eight years of technicalwork experience in the relevant fieldwith demonstrated ability to lead and manage a team
Experience implementing energy programs in Kosovo or surrounding region
Demonstrated ability to work with program partners, including government agencies (USG and host), regulatory bodies, utilities, the private sector, NGOs, civil society and consumers
Strong interpersonal, analytical and problem-solving skills, and exceptional oral and written communication skills
Albanian and/or Serbian language skills required, Intermediate English required, English fluency preferred
Application Instructions
Please send electronic submissions to KosovoNEDrecruit@chemonics.com. Applications will be reviewed on a rolling basis. Please submit your CV and cover letter with "Position Title" in the subject line. No telephone inquiries, please. Finalists will be contacted.
Non-discrimination
Chemonics is an employer that does not discriminate in its selection and employment practices on the basis of race, color, religion, sex, national origin, political affiliation, sexual orientation, gender identity, marital status, disability, genetic information, age, membership in an employee organization, or other non-merit factors.
Komentari
---
Komentari posetilaca